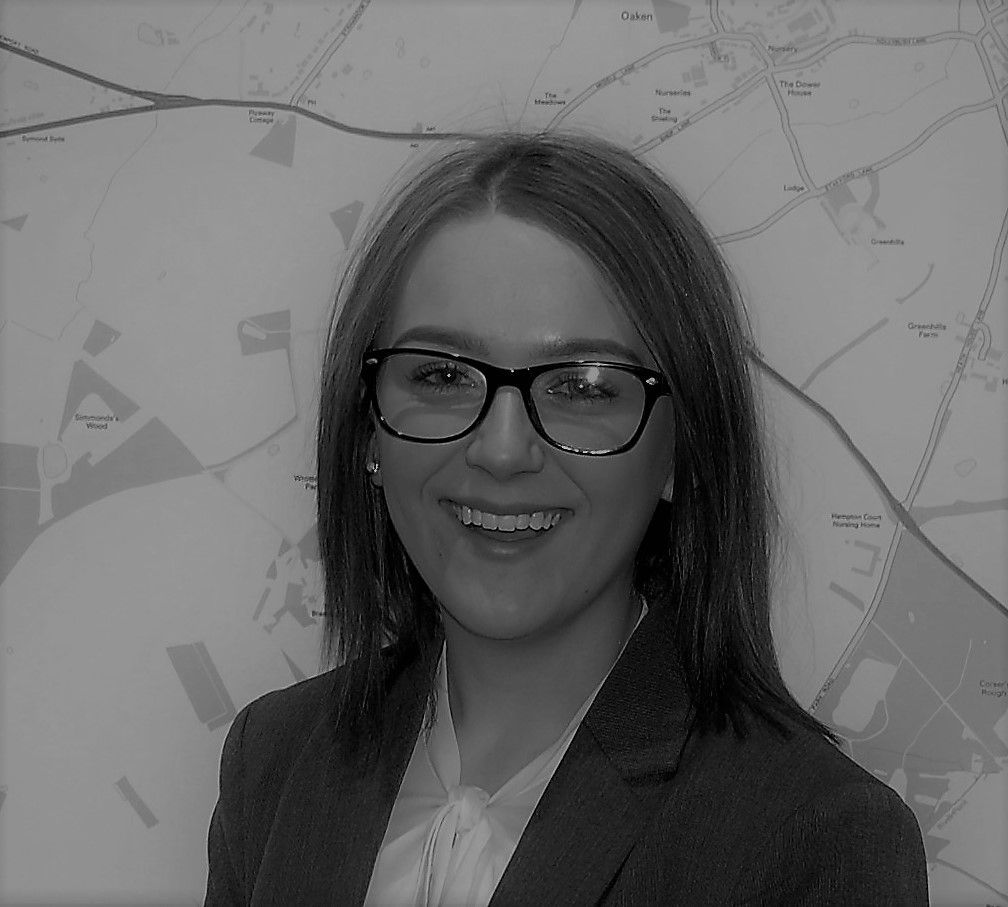 Our Tettenhall office had a hugely successful year in 2016 with a record number of completions and with that in mind we needed additional staff to manage our customers' needs and the additional properties coming to the market for 2017. Therefore, in January we were joined by Laura Lowe in our Tettenhall office. Laura has joined Nick Tart Estate Agents as an apprentice studying towards a Business Administration Qualification at the same time as working. For this month's blog I wanted to find out more about the apprenticeship scheme and more about the work, learn and earn initiative!

1) Hi Laura, it is great to have you with us in Tettenhall, tell me a bit about yourself:
"I was a student at Ounsdale High School but took a hairdressing course at Codsall High School and in addition studied for an IT qualification. In my spare time I enjoy spending time with you family, going on day trips to the coast and of course shopping!"
2) What were you doing before you came to Nick Tart Estate Agents?
"When I left Ounsdale High School I started a hairdressing apprenticeship which I continued with for a year, but I also enjoyed the administration side; dealing with clients and booking appointments. Therefore I decided that I wanted to continue down the administration route."
3) What made you apply for an apprenticeship?
"I applied for an apprenticeship because not only do you learn new things each day, but you are also getting essential work experience as well."
4) Was estate agency an industry you have wanted to get into?
"Working in an estate agents was never something I thought of myself doing, but I am glad that I have as I am really enjoying learning and speaking to new people each day."
5) What have you done over the last few weeks whilst you have been with Nick Tart Estate Agents?
"Over the past couple of weeks, I have been; booking in valuations, booking viewing appointments for properties, sending out marketing letters, chasing feedback from viewings, dealing with email enquiries and scanning and archiving client files."
6) What qualification are you doing and what are they like?
"I hope to obtain an NVQ level 1 in Administration."
7) Are you going into a college or does an assessor come to you at our Tettenhall Office?
I won't be going to a college, but my assessor Julie Gardener will be visiting me at the office on a regular basis to make sure I am getting on okay and to ensure that I am covering all of the points required to obtain my qualification. She also checks in with me to see if I am enjoying the course and if there is anything I need assistance with."
Thank you Laura, it has been great to speak with you and find out more about your apprenticeship programme within Nick Tart Estate Agents. I wish you every success within the company and can't wait to hear of all of your achievements.