December is a month of reflection, a month for taking time to look at what you have achieved. This year has been a special year for Nick Tart Estate Agents, celebrating 25 years of business! Therefore, for the last blog of 2016…let's look back!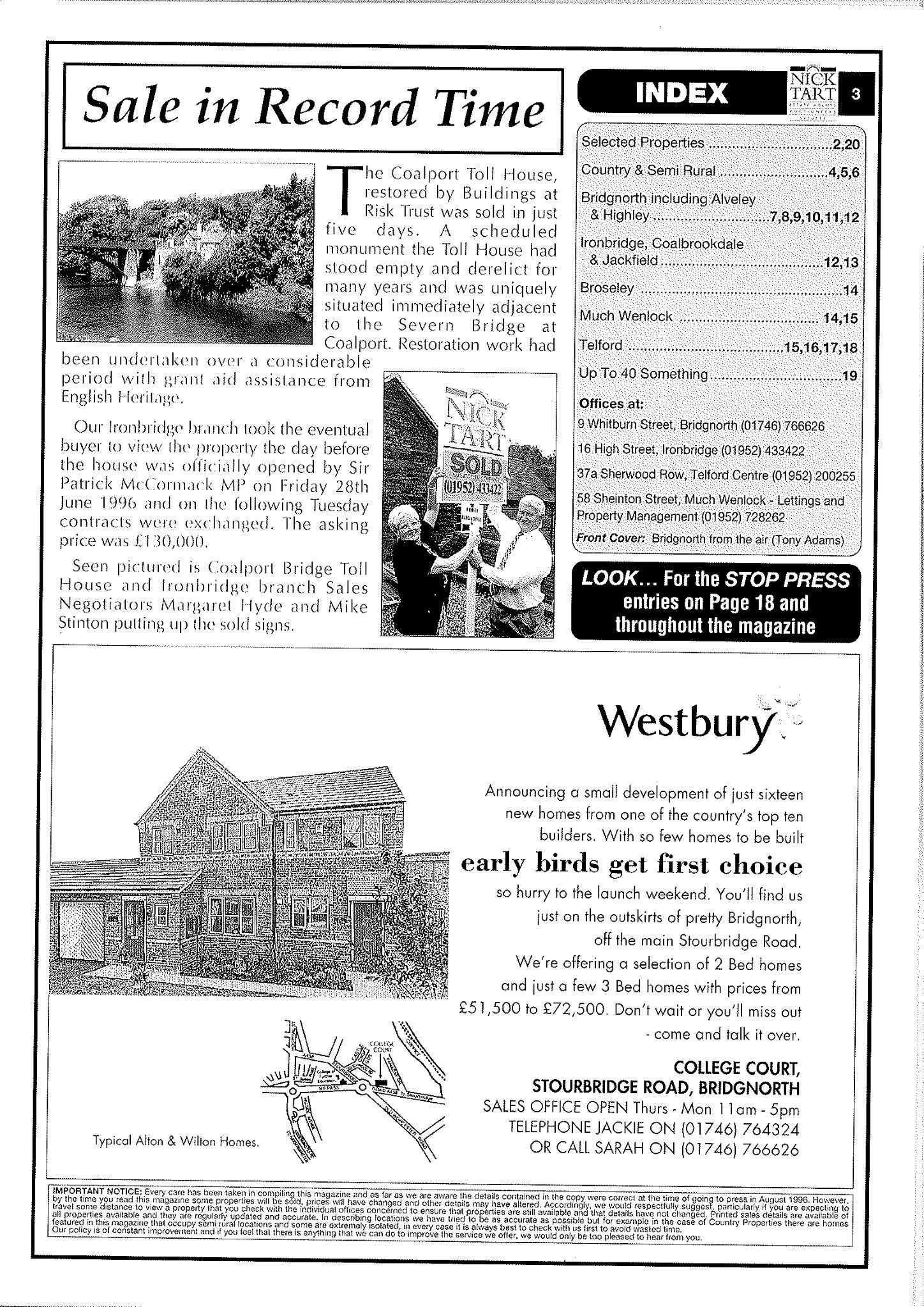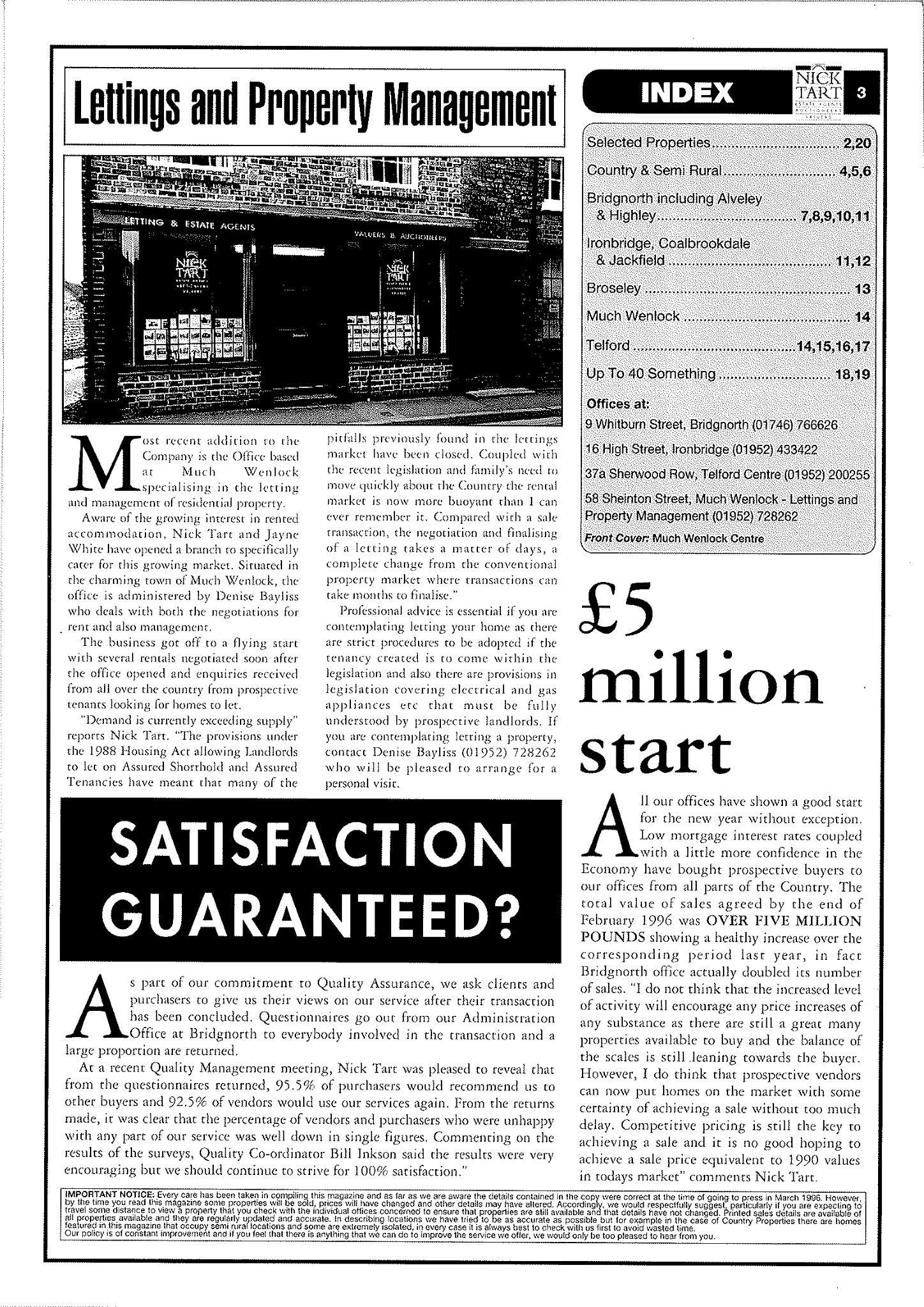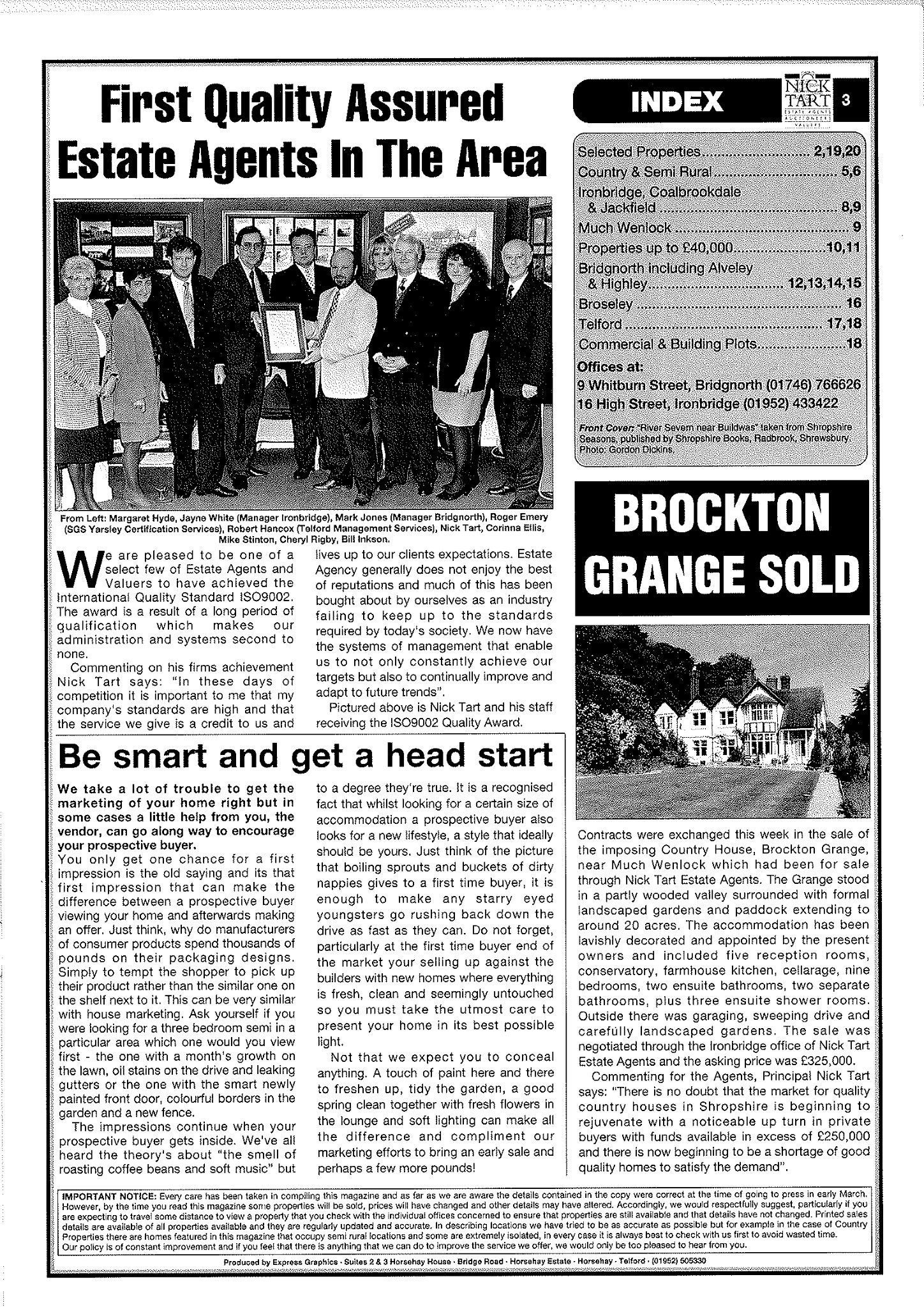 Nick Tart is now based full-time in our Bridgnorth office, but let's cast our minds back to where it all began….1969. Nick started in Bridgnorth as a 'trainee auctioneer' with a West Midlands firm called Skelding and Boucher. Nick made the tea, put the for sale boards up and did the printing. As well as learning on the job, Nick also studied in corresponding courses on day-release to qualify as a valuer and surveyor.
Nick then stayed at Skelding and Boucher until 1988, he then had two years at Nock Deighton and spent a further twelve months as an area surveyor for a National company called Ekins. During this time Nick had always wanted to set-up on his own, and in fact had set-up a small new branch for Skelding and Boucher in Ironbridge, which had given him the bug!
In 1991 Nick bought that Ironbridge office back and Nick Tart Estate Agents was born! The branch was re-located to more prominent premises in 1992 followed by the opening of Bridgnorth in 1994, Telford and Much Wenlock branches. In 2001 the Ludlow branch opened.
Shortly after the opening of Ludlow, Nick was approached by a large London based company of Chartered Surveyors who eventually acquired the Ludlow, Bridgnorth and Much Wenlock offices. Nick took a role as a consultant with them for three years.
In 2002 Nick became self-employed again and re-opened in Bridgnorth and through the acquisition of a well-known Wolverhampton company, opened in Tettenhall and Albrighton. By this time the group was in multiple ownership. Nick concentrated on the Bridgnorth branch (which had moved back to the original premises they had opened in in 1994). In our 25th year of business, Nick Tart Estate Agents celebrated by opening in Much Wenlock. This is our 6th Nick Tart branch and is run by Jayne Tart, Nick's wife, who has been a strong and integral part of the brand for a lot of its growth years.
Throughout this time in business Nick has never lost the focus of his brand, this is shown through the repeat business and repeat custom showed by local property owners. Although times change, technology advances and new competitors appear Nick has never lost sight of his values; "aiming to provide straightforward and reliable advice to ensure that both buyers and sellers [are] treated as individuals and receive a service they could value."
To celebrate this momentous year in business for Nick Tart, I took to the offices to find out what the staff thought:
"Nick Tart Estate Agents focuses on the individual to find them their dream property. Being part of The Guild of Professsional Estate Agents means as well as forward thinking marketing techniques such as our hybrid videoettes and high levels of web coverage, we also use traditional paper applicant cards to ensure important 'hot' buyers and sellers are kept in the forefront of our minds."
"Having worked in both the public and private sectors during my working career, the last 7 years at Nick Tart I feel have been the most rewarding. I had never worked within the property industry prior to commencing at Nick Tart so this was a new area for me. Every day is different which I love, I can be managing our rental properties in the morning to doing admin duties in an afternoon with a few viewings thrown in in-between, you never know what the day will bring. During my time here I have been encouraged to progress within the company Nick Tart are currently supporting me with my continued education towards gaining my ARLA qualification which I hope will allow me to progress to Lettings Management."
"Throughout many years of working in the property sector, Nick Tart Estate Agents is by far the the most enjoyable and rewarding company I have worked for."

"Having worked for Nick for 11 years in our Bridgnorth office, I have been able to develop skills in selling and negotiation. My initial role has developed to focus on establishing and maintaining our post-sales department, I liaise with both local and national solicitors to ensure a smooth property transaction with minimal stress for all of our clients."
"I started with Nick Tart in February of this year. I have really focused on creating a strong social media awareness for the company, as it is a really engaging way to advertise the properties available. Since developing the social media, we are seeing a positive effect with local businesses and have started supporting a young fundraiser from Tettenhall, Louis. We absolutely love seeing what he is up too and we love it when he pops into the office to show us all of his achievements. I am hoping the social media will show potential clients that we are embracing the changes in technology and just sets us apart from some more traditional firms of estate agents."
All that's left for us to say is that we wish you all a very Merry Christmas and a Happy New Year from all at Nick Tart Estate Agents! We are open over Christmas so please do contact your local office to find out when they are working if you would like to get in touch with us.
See you in 2017…